His/Hers.
Justin and I are both primary photographers and have been photographing wedding for 15 years now. Wow, how time flies by!  We find it's always so interesting to show our clients what either of them was up to in the moments before they were married. For every couple it's always so unique as to how nervous or not at all, excited or calm they may be, and also who they have chosen to be there with them at this special and poignant time. Today, we thought we'd share a few with you from Kate and John's wedding in the getting ready portion of their day. While Justin was with John and his groomsmen taking photos, I was with Kate at her mom's house with her girlfriends, getting ready before their wedding ceremony.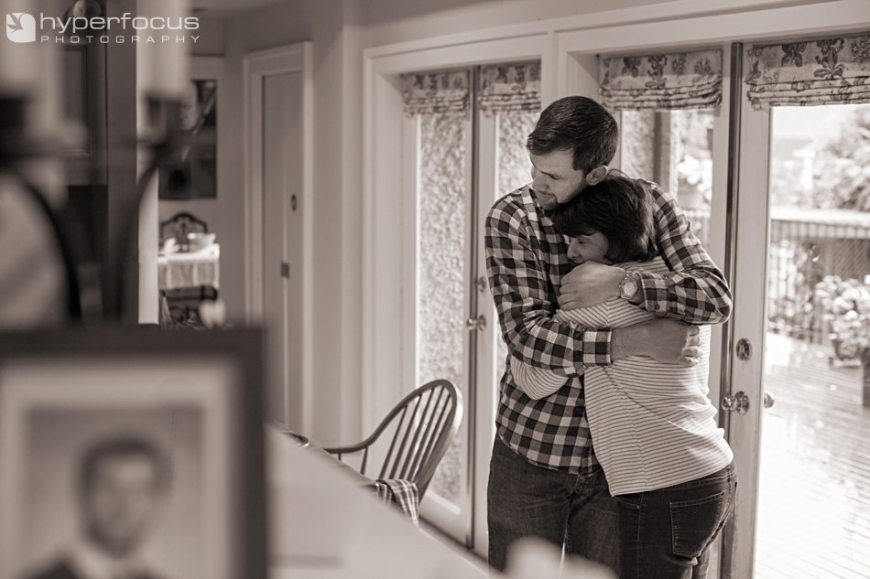 John and his Mom sharing a really lovely hug. It's one of Justin's favourite photos of the day.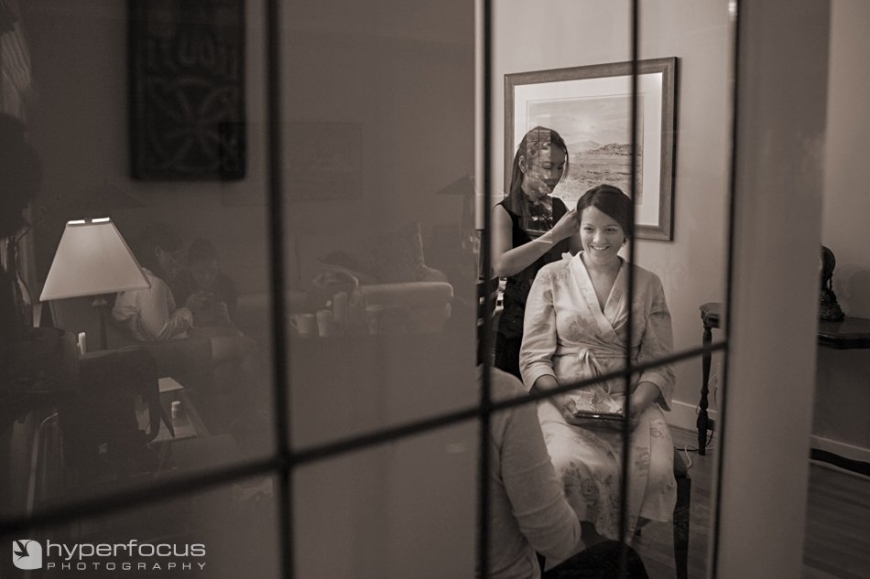 Kate having her finished while her bridesmaids are playing an old school board game of 'Guess Who?'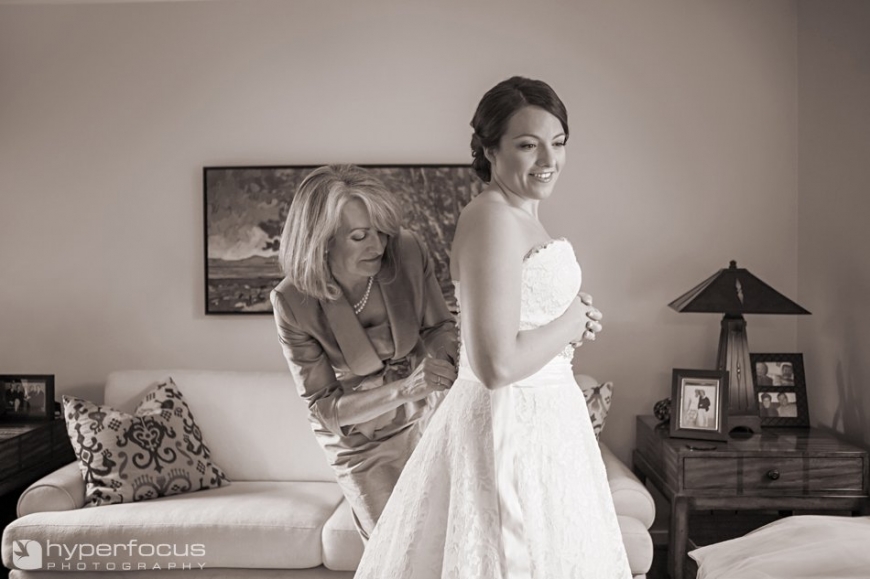 Kate with her Mom helping her with her dress.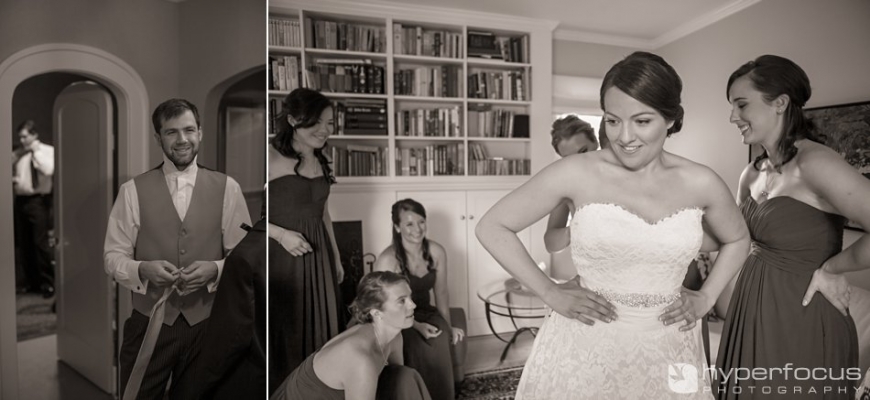 Both John and Kate getting ready in different locations at about the same time.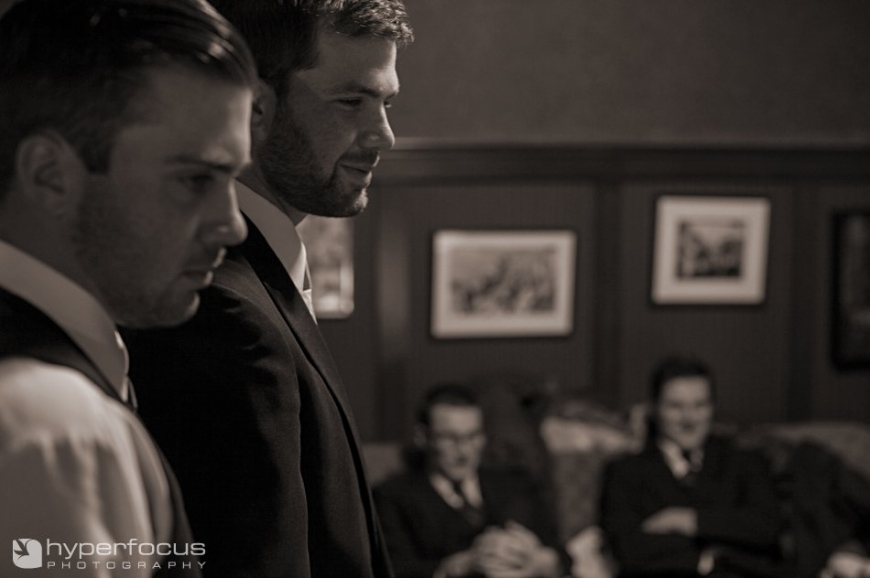 John with his brother intensely watching a World Cup soccer  match with his groomsmen.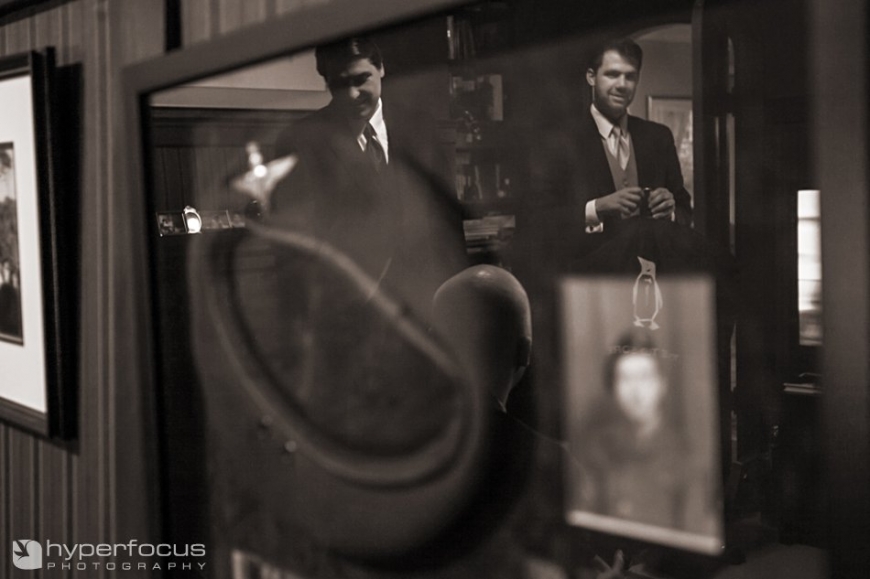 I love the way Justin photographed John reflected in the glass of this family heirloom. It's a framed photograph of his grandfather in WWII and his maroon barret and a medal of honour.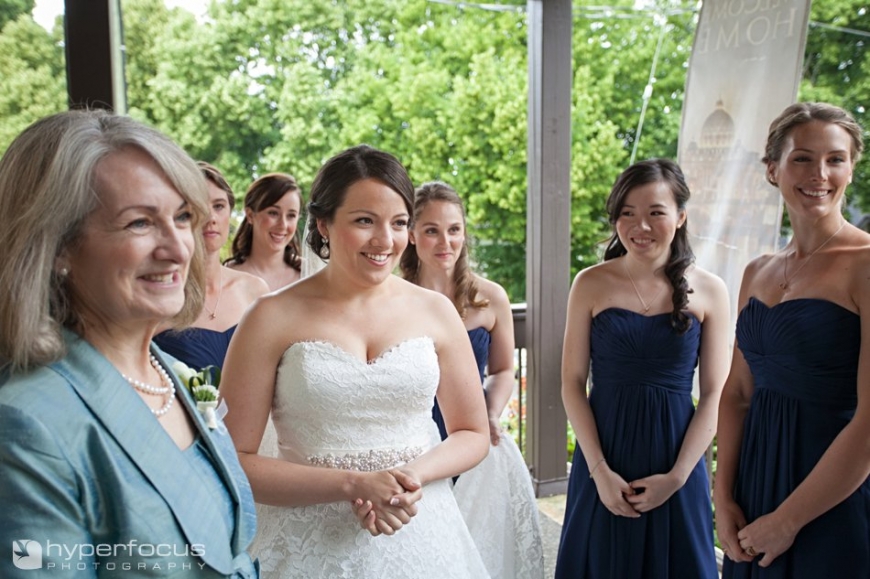 Chatting with the priest outside OLPH Catholic Church, shortly before her wedding ceremony.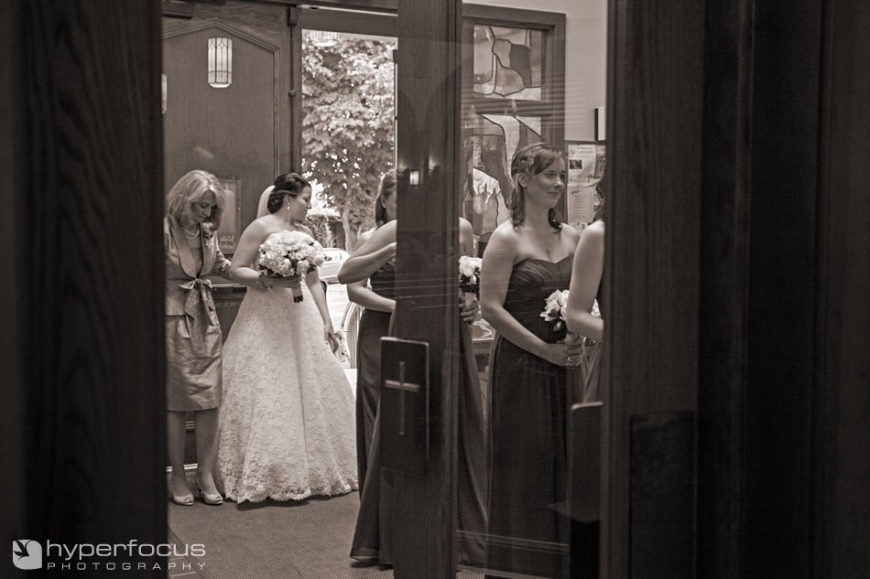 An exciting and emotionally charged few minutes of adjustments with Kate and her bridesmaids, before their big reveal walking down the aisle.