kind words – warm thoughts
Here are a few of the kind words we have received from those that have trusted us to be there for them.
---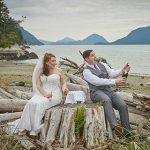 "From the 'posed portraits that parents like' to the wacky candid shots, you captured every moment of our engagement and wedding with incredible beauty.
We're so, so happy with the visual story you've helped us tell. They are truly everything we hoped for and we can't give you enough praise!"
Samantha + Kevin
---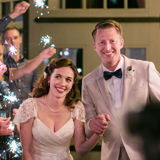 "Thank you is not a big enough word to describe the gratefulness we have for you two doing our wedding photos and for all your help and support throughout the process!
Every photo is absolutely perfect and we owe all the memories of our wedding to you. You guys are truly the best!"       Brad + Emily
---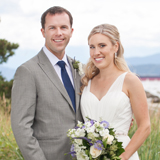 "Working with Steff and Justin for our wedding and engagement photos was a super easy, very fun, and rewarding process. They were easy to work with through the lead up, always there to answer our questions and provide advice, and then blend in to help make our special times flow seamlessly.
They captured so many moments that stood out to us at the time, and have given us a wonderful lifetime keepsake. I would certainly recommend you meet with them if you're looking for someone to capture a special event in your life."       Mary + John
---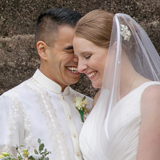 "Steff and Justin are such fun and passionate photographers who not only take beautiful photos, but make the experience relaxing and exciting!
They were one of the easiest choices in our wedding planning.
We not only had a fun time with Steff and Justin while they took photos but also enjoyed getting to know them. They also went above and beyond to make sure we loved our wedding album. We can't wait to connect with them again when we have kids!"       Rachel + Gino
---
"What set Justin and Steff apart from all the other photographers out there, was that as I viewed their portfolio, at the end, I felt as if I knew everybody in those pictures. Their ability to capture not only the emotion of the day, but the personality of everyone they shoot made them a clear choice for us. As I now look back at our wedding photos I'm so grateful we chose them.
I couldn't think of 2 better people to trust with capturing all the special moments in one of the most important days of our lives than Steff and Justin. Thank you doesn't even begin to cut it, I am so grateful for all the photos and for the way you put us both at ease all day – you made our day go so smoothly and have given us so many amazing pictures to look back on!"       Kristy + Corey
---
"Steff and Justin are both amazingly talented photographers as well as exceptionally lovely people. They are an ideal team, and worked together perfectly to create an incredible combination of images.
The whole experience, from beginning to end, was so enjoyable, just smooth and easy.
They made a huge effort to get to know us both personally and their understanding of our relationship and backgrounds shone through in their work.
The engagement session was relaxed and fun – in fact unexpectedly so, given how much one of us has never before enjoyed having photos taken! It was also super helpful to allowing us to get an idea of what to expect on the big day, making the wedding itself as stress-free as possible."       Christina + Mike
---
"When Adam and I were on our way to our premiere night we were so excited to see the pictures from our wedding. When we watched the slideshow we couldn't believe how incredible it was! Going through the day in pictures and video was amazing and brought back so many memories of our day. So many little moments that were so special were captured. And, it didn't end there. Next, we looked at our 1st draft of the wedding album. Again, we were in awe at all the pictures.
We still can't wrap our heads around the fact that between Steff + Justin, they seemed to be everywhere, capturing every moment, getting pictures of us and our guests- all day. We are so so happy with our pictures! Also, it is important to mention that on top of being fantastic photographers, Steff and Justin are amazing people. Immediately, we felt so comfortable with them and we really have created a relationship."        Catherine + Adam
---

"Our photos look AMAZING! We're so delighted!!!
We wanted to THANK both of you for your passion, kindness, friendliness, and boundless energy in capturing every moment from our wedding!
You were both peaceful among all the chaos and absolutely great with all the kids in our bridal party as well….a very warm thank you from the bottom of our hearts."        Rowena + Terrence
---

"Picking Steff & Justin was the easiest decision to make for our wedding (well, apart from saying yes to the man of my dreams of course!).
Not only are their photos amazing, they are truly a dynamic duo!
It was so much fun "working" with you!!"       Kyla + Will
---


"Not only did they make us feel comfortable, but they were able to photograph the love that my Fiance and I share. I am beyond pleased with my photos and am looking forward to working with them again."       Elizabeth + Alfonso
---


"Thank you so much for all that you did to make our wedding day memorable. You were more than our photographers. You guided us through the planning phase and kept us on track on the big day. We could not have done it without you!
Thanks for everything."       Rebecca + Curtis
---


"Thank you for making our wedding day and engagement photos such a great experience. Your ease and ability to make us feel so comfortable in front on the camera was much appreciated. We are so grateful to have you both take photos for such an important life event for us."
Natasha + Mike
---


"Steff and Justin are talented photographers, the photos far exceeded our expectations! The photos are stunning, and Steff and Justin make such a great team. They are an absolute pleasure to work with and made us both feel so comfortable. I'm so glad we chose to have them document our wedding day!"       Kate + John
---