You've gotta love summer weddings in Vancouver, especially on those blue sky, warm sunny days.  Giulia and Jason's wedding was just that kind of perfect day. Their wedding took place on the North Shore with Giulia getting ready at her parents home, surrounded by her family, flower girls and bridesmaids. Meanwhile, Jason was getting ready a few blocks away with his groomsmen.   Giulia had a short, nervous limo ride to the church, once there she didn't waste any time going straight from the limo and down the aisle with her proud father to meet a very happy Jason at the alter.  These two were married at St. Edmunds Catholic Church in North Vancouver, where they had a lovely service.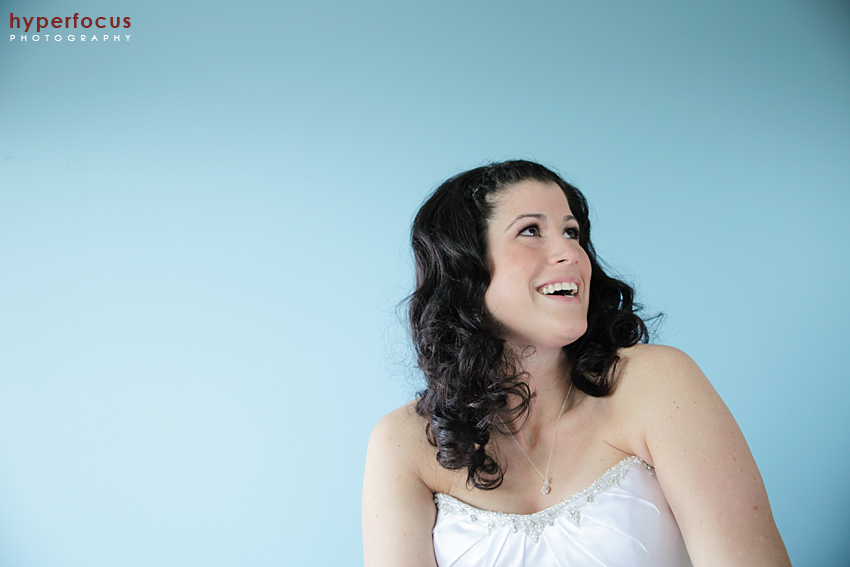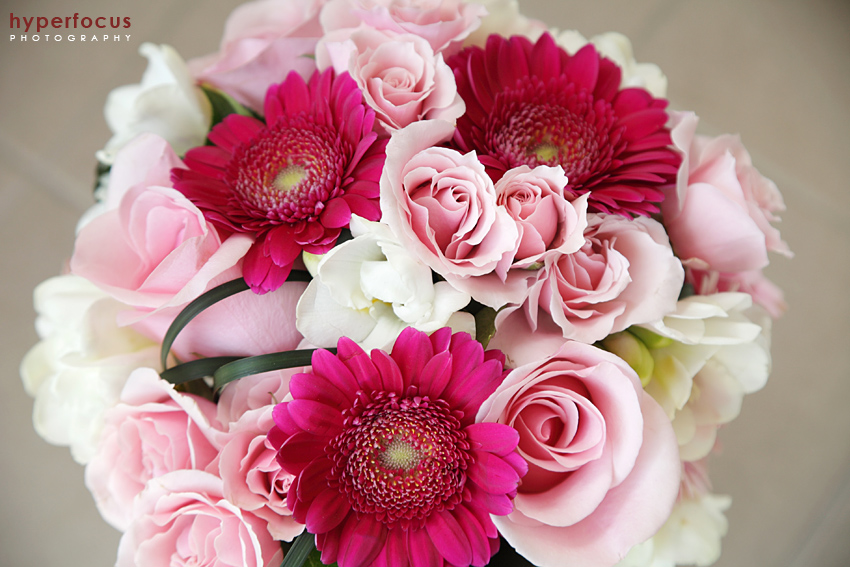 Beautiful bouquet by Margitta's Flowers.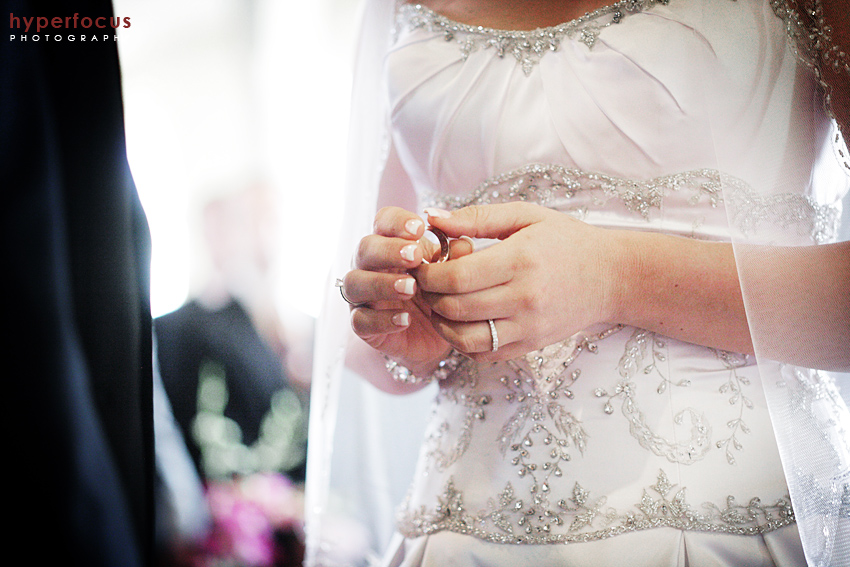 Little discreet chat at the alter…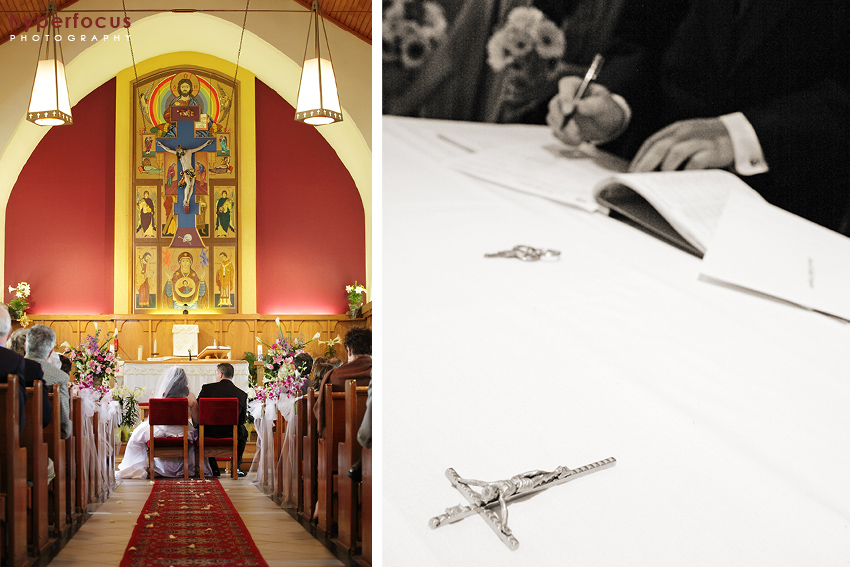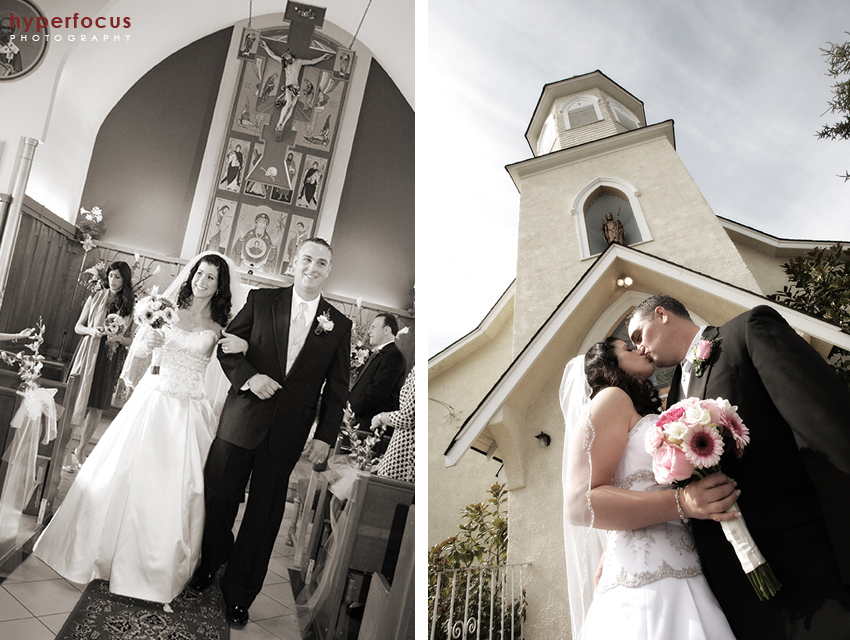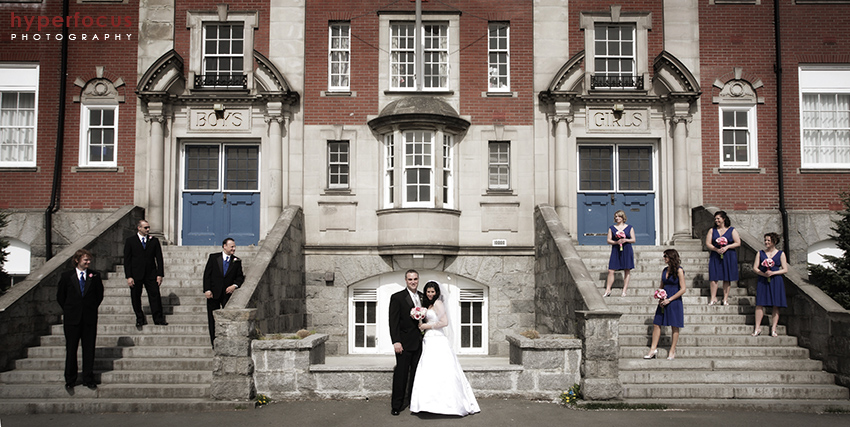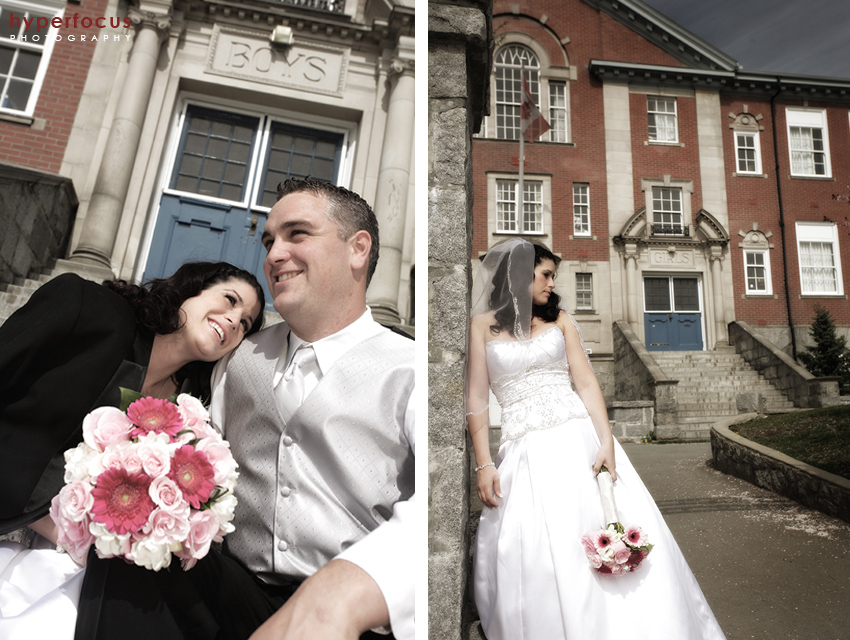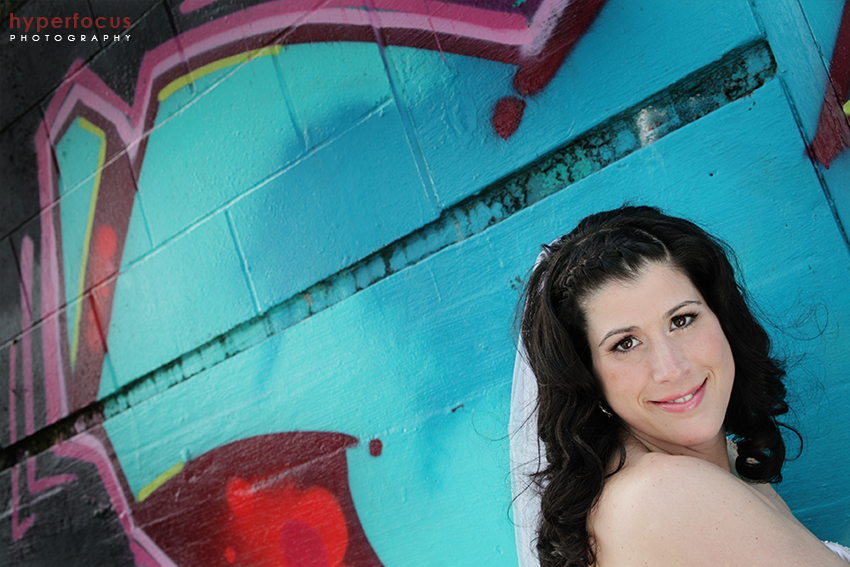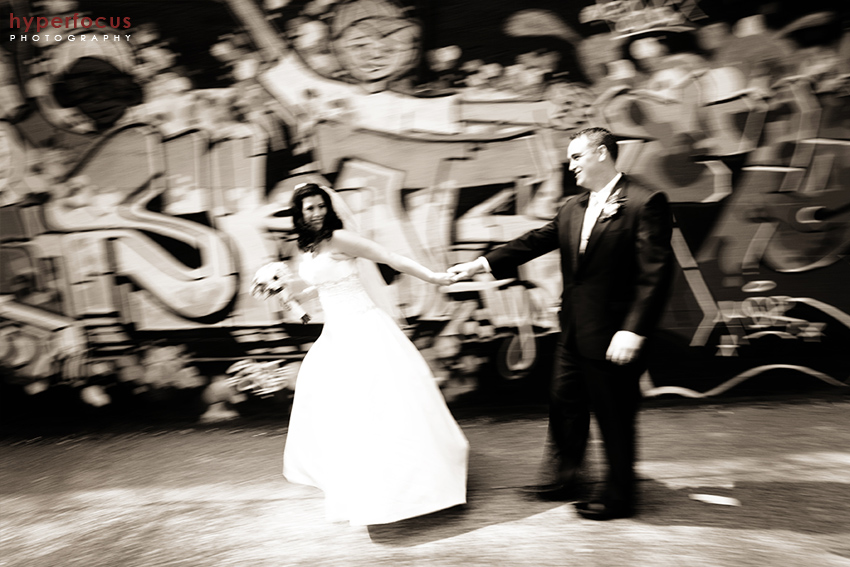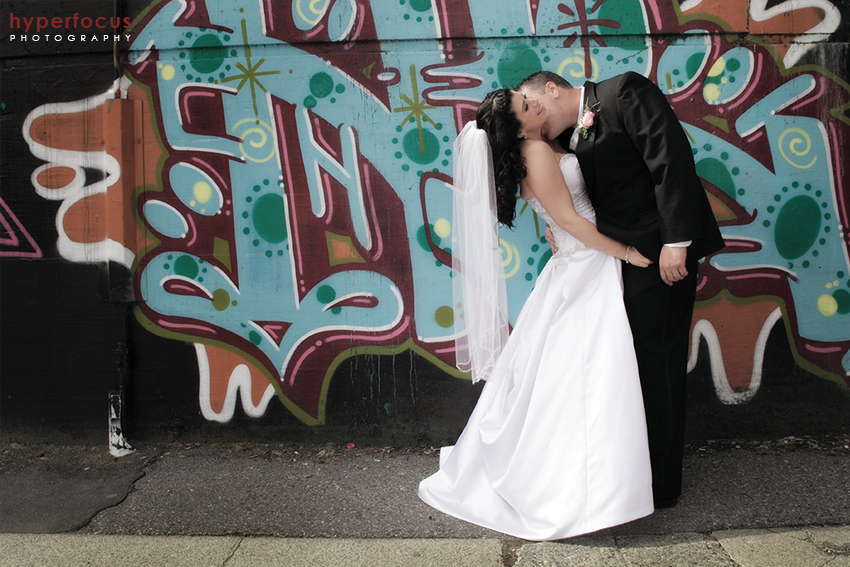 At their reception at the Seymour Golf and Country Club it was revealed that Giulia's parents also happened to be celebrating their 43rd wedding anniversary that day. Among the evening festivities, Giulia and Jason had created a surprise slide show for her parents presenting a visual history covering their years of their marriage together, including photographs from their wedding, 45 years earlier. How wonderfully romantic and touching!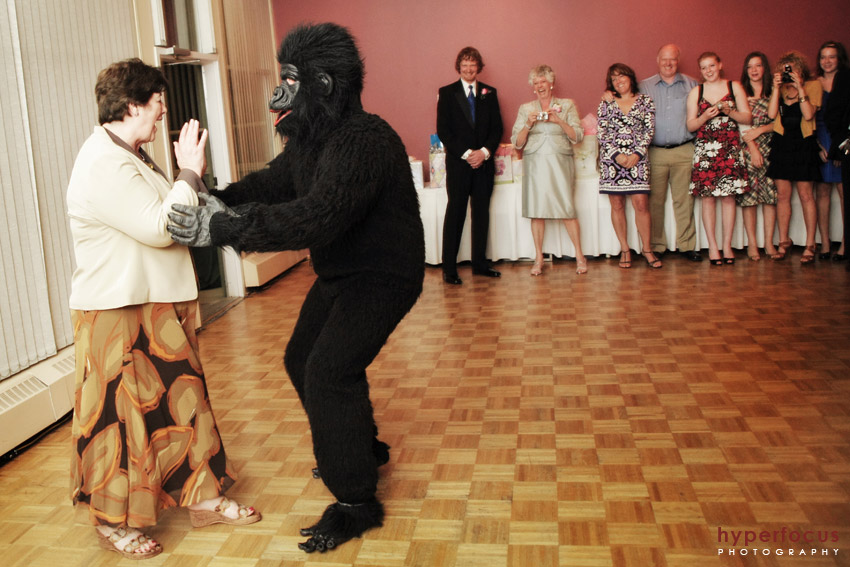 But that wasn't it for surprises, Jason still had something up his sleeve. It turns out that over the years that Giulia and Jason have been together Giulia's mom had taken on a bit of a nick name for Jason – 'Big Ape.' At the wedding reception, Jason felt it was time to live up to his nick name and had it arranged that everyone cleared the dance floor, except for Giulia's mom. Then a few moments later Jason, dressed in a big Gorilla suit, came bouncing into the room and ran straight to Giulia's mom!! It was pretty surreal, very funny and definitely something we've never seen before at a wedding! (I wonder if she still calls him a Big Ape after that?)
This was a really nice wedding; good fun, great people, delicious Italian food and one newly married bouncing ape 🙂
steff + justin