It was absolutely our pleasure to photograph Catherine and Adam's wedding, not only because they are a really great and friendly couple, but because they had such a fun group of friends and family there on their day and had a great balance of fun, elegance and an awesome party, all of which made for a perfect wedding day. We first started off at the boutique Opus Hotel in Yaletown, where both bride and groom, groomsmen and bridesmaids all got ready. Catherine and Adam met up for a Reveal and we had their photo session before their ceremony, so that they could go right from their wedding, straight into their fun cocktail party reception, without missing any time with their guests. Their wedding ceremony was at the Celebration Pavilion in Queen Elizabeth Park and their wedding reception was at Brix Restaurant in Yaletown.
Here is what Catherine had to say was most memorable about their wedding day:
"The entire day was just so amazing. For myself, the morning was really special. Getting ready with the girls and my mum at the hotel. Adam was a bit more stressed in the morning, but he was very happy to have his closest friends with him for that. Seeing each other for the first time outside the hotel was very memorable and then wondering around Yaletown for pictures. The ceremony (of course).  For both of us, having our parents, sisters, all our family with us, was what made it so perfect. We also really enjoyed the time in the limo bus with our wedding party on the way to the reception, because we could finally relax! Listening to the speeches was also very special. Having my 100 year old grandma and Adam's grandpa be there, was amazing."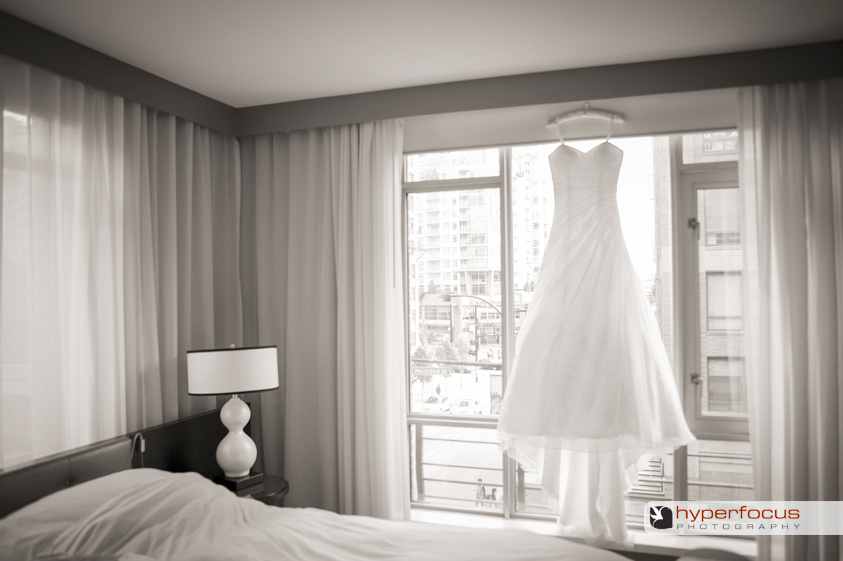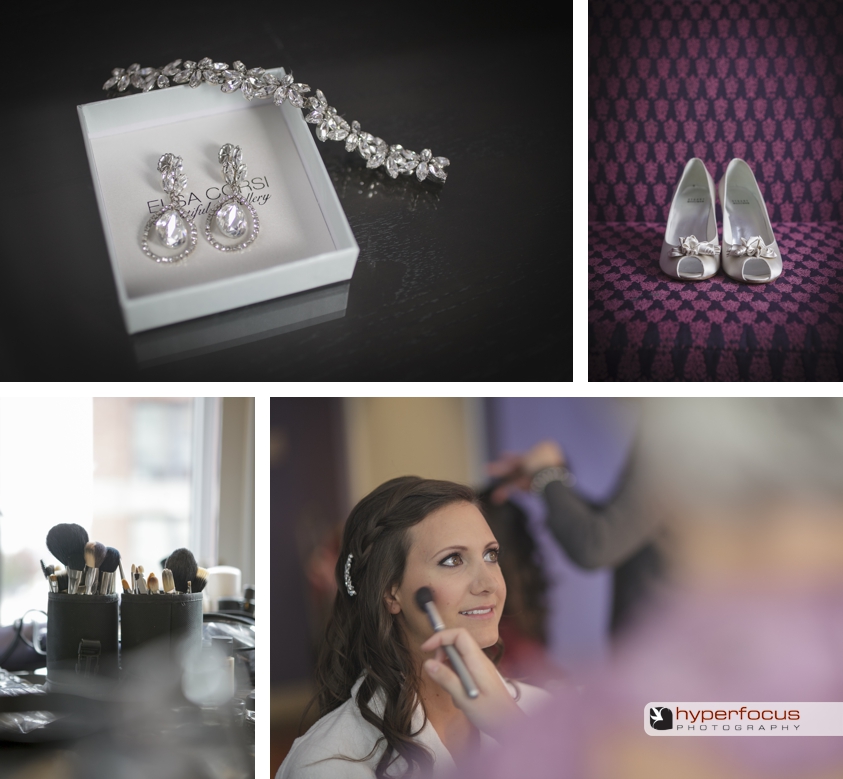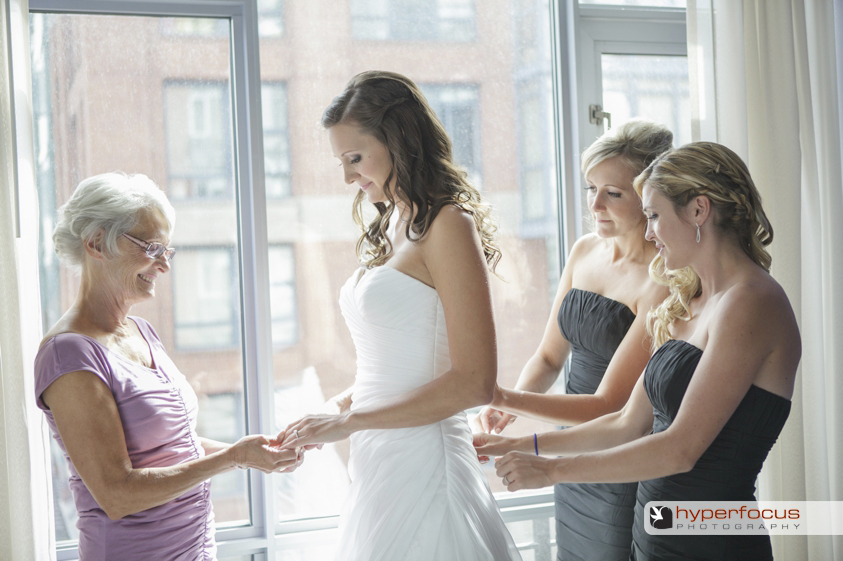 Adam's sister carrying in flowers for Catherine to enjoy while she got ready. Nice touch Adam!


Gifts for all her bridesmaids, beautiful Swarovski crystal studded cuff bracelets by Elsa Corsi.











Catherine and Adam's niece and nephew made for shy ring bearer and flower girl, but they did their tasks perfectly!








Catherine's Dad gave a fantastic speech, part of which included a drawing that Catherine had made as a little girl: it was a very touching and hilarious speech!







And a few kind words from Catherine and Adam:
"When Adam and I were on our way to our premiere night with Steff and Justin, we were so excited to see the pictures from our wedding. When we watched the slideshow we couldn't believe how incredible it was! Going through the day in pictures and video was amazing and brought back so many memories of our day. So many little moments that were so special were captured. And, it didn't end there. Next, we looked at our 1st draft of the wedding album. Again, we were in awe at all the pictures.

We still can't wrap our heads around the fact that between Steff and Justin, they seemed to be everywhere, capturing every moment, getting pictures of us and our guests- all day. We are so so happy with our pictures! Also, it is important to mention that on top of being fantastic photographers, Steff and Justin are amazing people. Immediately, we felt so comfortable with them and we really have created a relationship with them." Catherine + Adam
…………………
Wedding Dress and Bridesmaids Dresses: Bridal Gallery
Hair and Make-Up: Mink Make-Up and Hair
Accessories: Elsa Corsi
Wedding Shoes: Stuart Weitzman
Rings: Birks
Suit: Harry Rosen
Florist: Oasis Flowers
Invitations: Buchans Invitations in Kerrisdale
Day of Programs: The Paper Queen
Ceremony Location: The Celebration Pavilion
Ceremony/Reception Location: Brix Restaurant
Wedding Planner: Down the Aisle
Wedding Cake: Cakes by Meg
Wedding Transportation: Elite Limo
DJ: DJ BFad