Dan and Sharon planned their beautiful day to take place at Brock House at Jericho Beach in Vancouver. This location is one you can't go wrong with and certainly offers up a luxurious setting for your special day.  They selected orange and purple accents for their wedding and had various details in place to pull all of their Autumn wedding theme details together. Dan and Sharon are a very friendly and kind couple who met in medical school years ago and had their wedding ceremony beneath the gorgeous and massive golden oak tree on the property by the sea.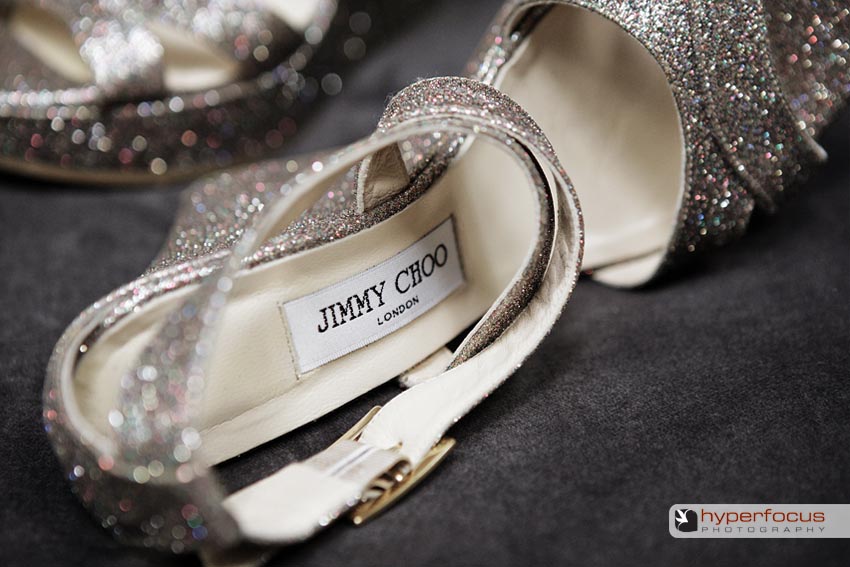 Sharon's shoes were awesome! These Jimmy Choo sparkly wedges had me giggling with excitement when I had my time to photograph them. They were just fun, fun fun!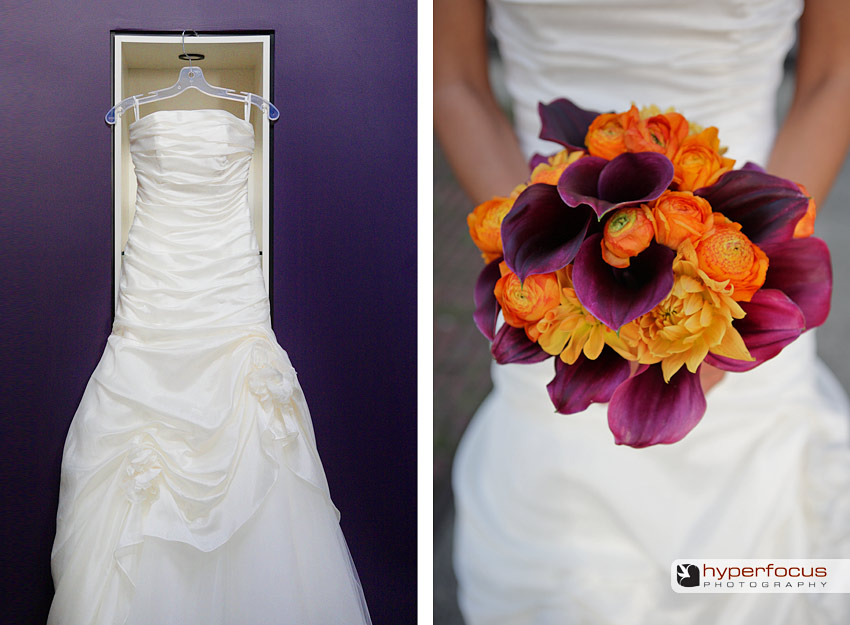 Sharon's asymmetrical wedding dress and Autumn bridal bouquet with striking purple calla lilies and orange dahlias.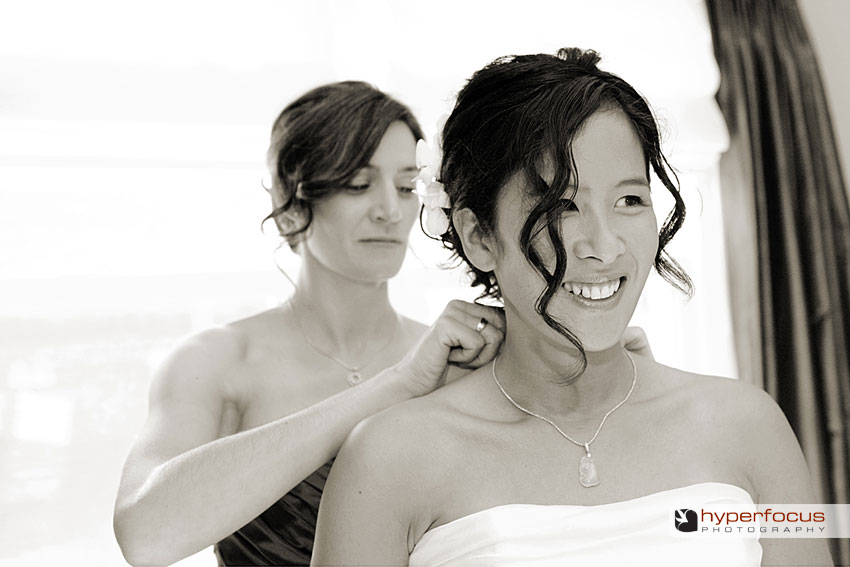 The girls getting ready.

Dan and his brothers, the groomsmen, tying their ties together in perfect Windsor knots!

Dan's attire for the day had great attention to detail. A tailored suit, personalized cuff links and silk screened orange tie.

The men having a toast of Whiskey in handmade shot glasses made out of hammered out silver dollars.

Dan and Sharon had a first look prior to the ceremony in a quiet location we found for them. It's a nice option to have your first few moments together quietly so you can chat and it creates a pretty neat experience to add to your day. Plus, having had their portraits taken ahead of time also allowed Dan and Sharon to spend more time enjoying guests at the cocktail hour after their ceremony.

We headed to Yaletown for their wedding party and bride + groom portraits.





Aren't they adorable!? So proud were these little girls to do their very important role.


The massive oak tree at Brock House is always a stunning backdrop for a wedding, but here in the Autumn it was truly magnificent!!!

Vows shared in the late day sun.


Beautiful wedding details of orange orchids and a few purple accents. Loved the orange sashes on the chairs!

The view from Jericho Beach at sunset is always a special treat and on their wedding day was no exception. We took a few moments for a romantic walk down the beach and enjoyed the golden light of the day for a mini photo session.



Great speeches were presented all throughout dinner, which set the tone for a super fun evening all around.

Nothing like dancing to a live band to get a party into full swing!