This was fun! There are not too many opportunities to truly surprise someone…..but we did it!
Selina, Justin's sister was married last weekend in Burlington, Ontario and we arrived two hours before the ceremony by casually walking into her backyard with friends and family around her. At first Selina greeted Justin casually with a 'Hey', but then it sunk in that her big brother was REALLY standing in front of her! The shock set in as laughter and tears flowed, followed by many big group hugs! I'll never forget Krystal, Justin's other younger sister's face, when she first saw us……..disbelief and shock………priceless! We had been planning our surprise for months and felt so lucky that we had a rare weekend off  in our busiest time of year and that our surprise went off without a hitch! So much fun! 🙂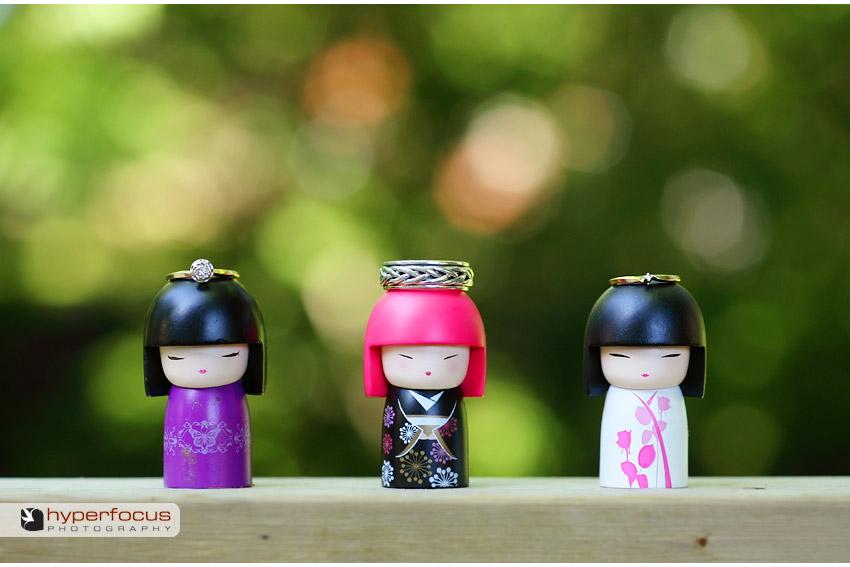 Selina loves Japanese culture and Anime, so I couldn't resist photographing their rings with her wooden Japanese dolls.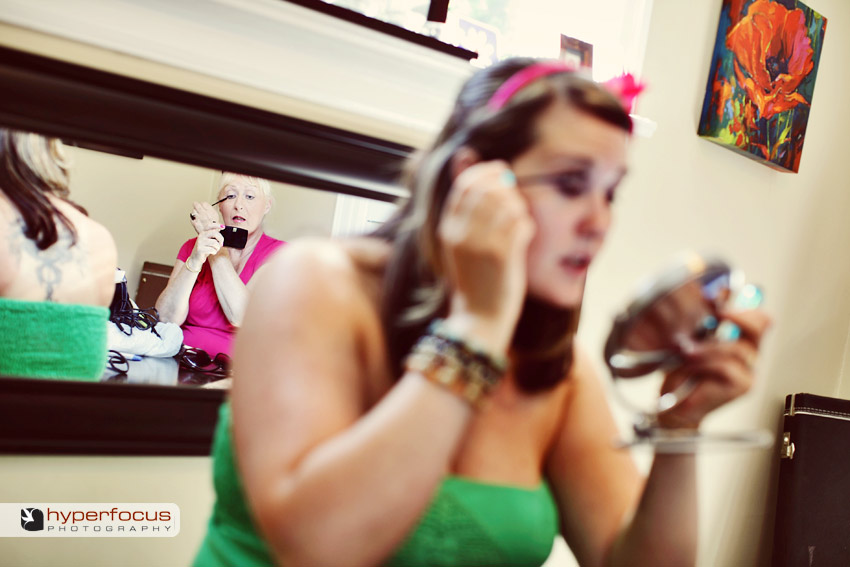 Selina and Justin's Mom, Carol, getting ready.

Selina's twin daughters, Rayne and Seren, having their make-up put on by Zoe, Dean's older daughter.

Justin and I really enjoyed their highly personalized ceremony which was so full of love, kind and truthful words and respect for each other. The look in their eyes that they had for each other was truly special.


After their vows, their officiant took the time to create a special part to their ceremony highlighting that the marriage of Selina and Dean brings them and their four daughters together as one big family. Zoe (9), Mercury (7), Seren (6) and Rayne (6) were asked individually to bring love, understanding and support to each other in their new and unique family and each girl emphatically agreed.



Congratulations to Selina and Dean! We were sooooo  happy to be there for your wedding day, you guys are absolutely perfect together.  We are proud of you both for overcoming the huge challenges during the early stages of your relationship and letting love prevail [Selina lives in Burlington and Dean was living in San Antonio, Texas].  We love you guys:-D xo