Julie and Michael's wedding day was a typical Vancouver Spring day. We had rain, then drizzle, some sun came out, it became warm, the sun went away, it got cold, rain came and went. Truly a mixed day for weather and we all just rolled with it! At the Vancouver Golf Club, Julie and Michael were determined to have an outdoor ceremony on the spacious deck over looking the beautiful tall cedar trees and the golf course below. The white chairs were set up outside despite the drizzling rain and when it stopped only 15min before their ceremony was set to start, Michael and the groomsmen wiped all the chairs dry for all the guests. And when Julie arrived the sky lightened up! Perfect! Two bag pipers played as Julie and her father walked down the aisle together, which made for a very noteworthy and elegant entrance. It was a lovely day filled with so many family and friends- plus, we were all treated to some spectacular highland dancing in the evening!
Thank you, Julie and Michael for trusting us to photograph your day for you.   steff + justin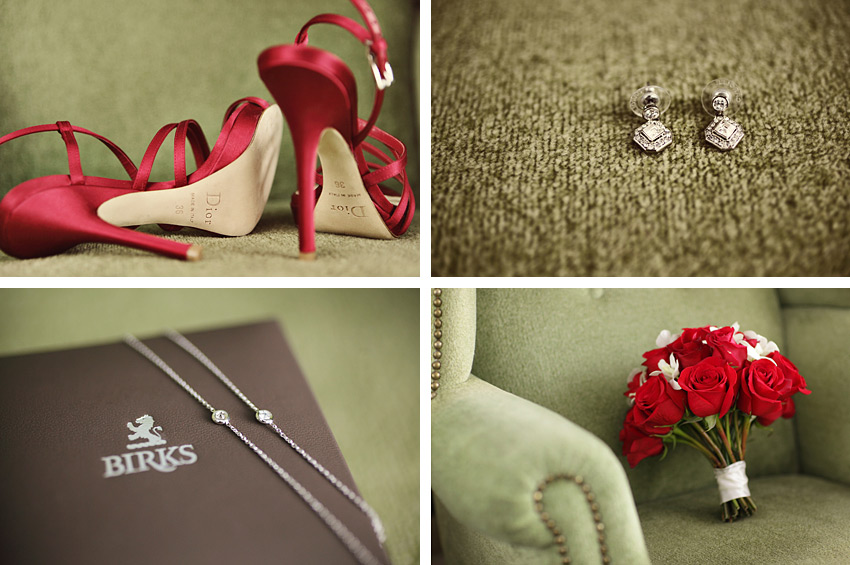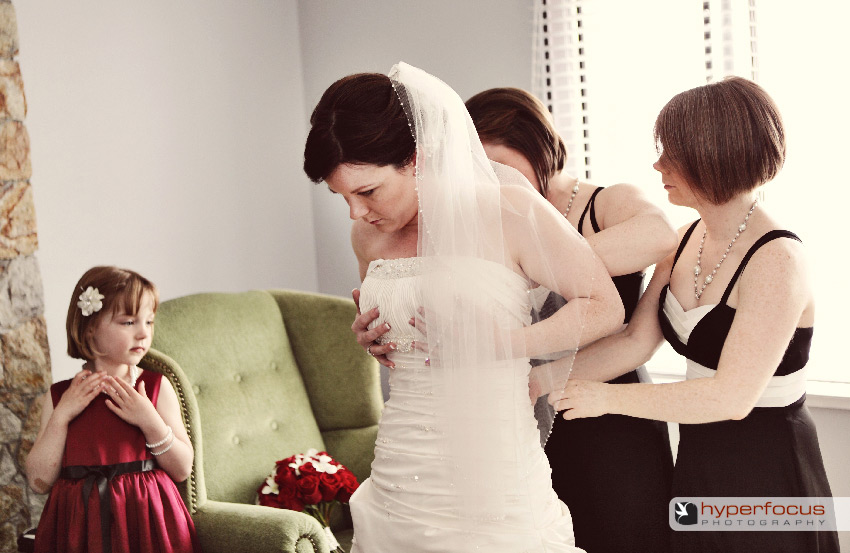 Putting on a wedding dress is always a special moment, but this was particularly beautiful with Julie's flower girl, Emma looking on and mesmerized.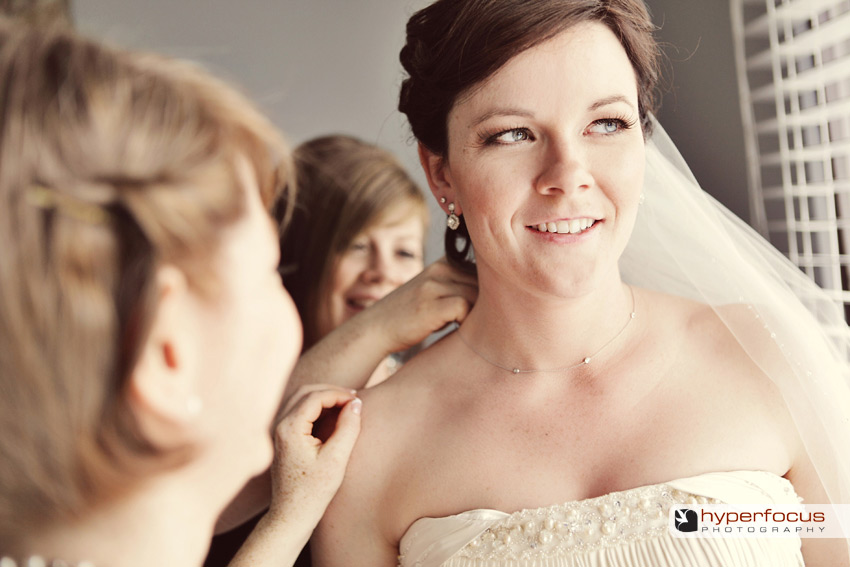 Julie's twin sister Stacey and older sister, Lynsey- both helping her get ready by placing Michael's gift on for her.

Beautiful little flower girl, Hannah.

Anyone who knows Julie, knows she loves her doggies. Here she shares a special moment with Midge. And Julie, looking gorgeous!

The girls had a nice stylish ride with their Dad to the ceremony in a gorgeous cream coloured, 1930's Beauford convertible car.


Her Dad was so proud!!

Michael's parents and family, enjoying the wedding ceremony.

The moment, captured!

Driver prepping the car for Julie and Michael to go for a spin after their ceremony…..and the rain held off long enough for them to enjoy the ride with the top down.






Elegant red themed wedding details….and their cake was even red velvet flavour too!

A couple members from Julie's pipe band played some irresistibly fun tunes and the girls brought out their Highland dancing moves and danced to a Highland fling! Awesome!

(and yep, all the girls are in the air at once!!)

Do you see that determined look on that little girl's face? She caught the bouquet! The young boy caught the garter. Keeners for sure!

Fun times in the photo booth!

…………………
Julie's Shoes: Christian Dior
Wedding Dress: Sposa
Bridesmaids Dresses: BCBG
Ceremony/Reception Location: Vancouver Golf Club, Coquitlam
Florist: Lavish Floral and Gifts
Wedding Cake: Sweet Thea
Wedding Car: A Stylish Arrival
DJ: Solomon Riby-Williams
…………………