We were really looking forward to Cynthia and Paul's weddings- yep, you got it, wedding-s. They had two gorgeous weddings on two separate days to celebrate both their cultural backgrounds. How much fun was that for them!!? Getting the chance to marry the love of your love twice, sounds rather romantic to me. And both of their wedding days couldn't have been more different: Sikh for the first wedding and Western/Chinese for their second ceremony. Of course there was double the wedding planning for Cynthia, but I have to say she did an excellent job coordinating both days flawlessly.  Their first wedding day was to celebrate Paul's Sikh background and took place at the Akali Singh Sikh Temple.
Cynthia started getting ready at 5:30 am, while Paul only got up at 9am, lucky guy! Here Lailani, Cynthia's friend watches as she has the final touches of her make-up applied.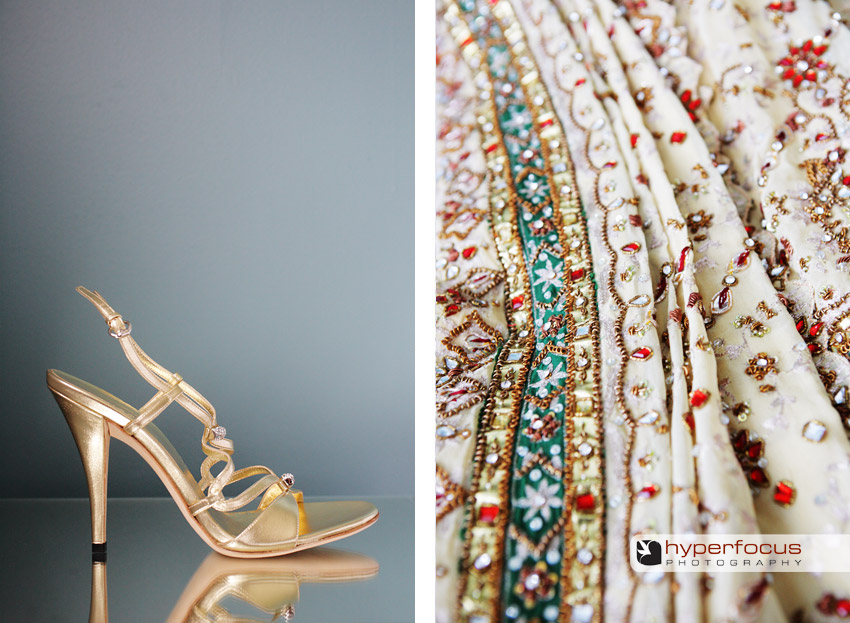 Absolutely stunning Gucci heels and her beautiful sari.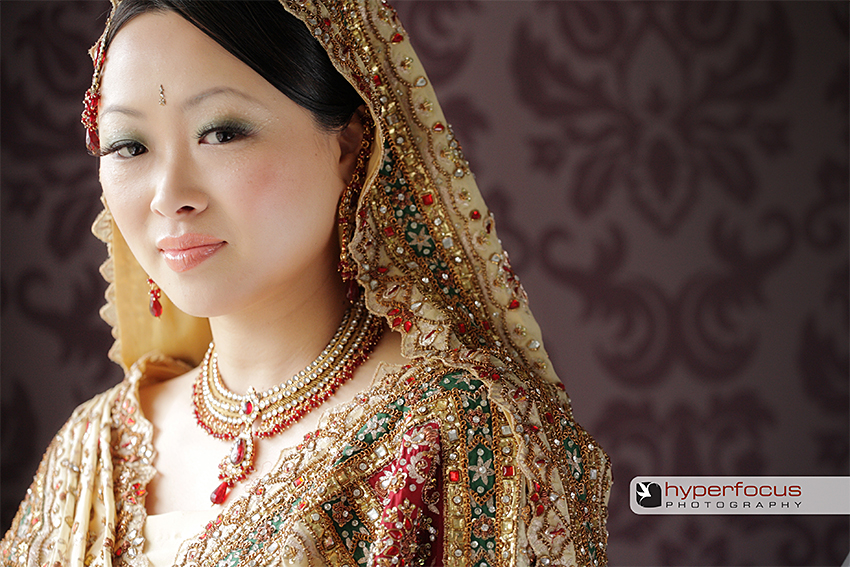 Meanwhile at the groom's house, Paul was the center of attention while family members tie a sehera (floral/beaded veil) to his forehead.

Tea with savouries (normally samosa, pakoras) and sweets are being served.

Paul and his procession head out the door to the Sikh temple.

The priest sitting center stage during their ceremony reading from holy book, the Guru Granth Sahib.

During their ceremony Cynthia was supposed to keep a rather neutral look on her face, but she couldn't help herself to smile when she looked over at Paul!


Paul and his friends looking rather dapper.

Beautiful!!

Although the day started out with drizzly rain, we had warm sunshine just in time for our photo session near Deer Lake in Burnaby.

Congratulations Cynthia + Paul! We truly enjoyed capturing 'wedding day one' for you. We'll post their second wedding soon.
…………………
Cynthia's Dress: Custom made and purchased in India
Ceremony Location: Akali Singh Sikh Temple
Catering: Dhaliwal Banquet Hall & Restaurant
Hair/Make-up: Studio 26: Racquel Lacson
Florist: Flowers by Coco
…………………